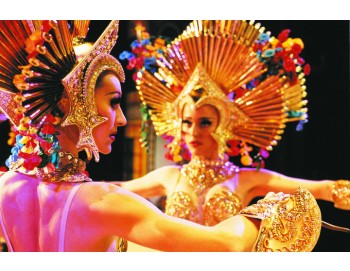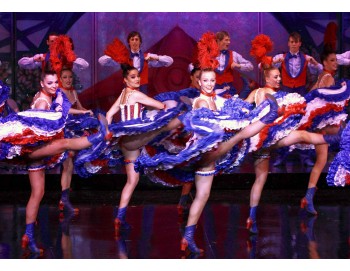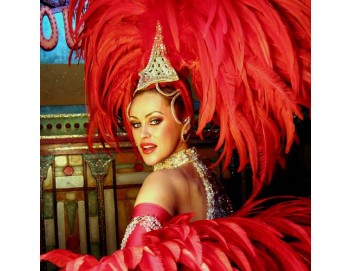 An unforgettable evening at the Moulin Rouge with the "FÉERIE" (Fairy) show.
Come and discover the new review of the Moulin Rouge, "Féeries". The show comprises a troupe of 100 artists including the 60 Doris Girls recruited worldwide; 1000 costumes with feathers, glitter and strass made in the most famous Parisian workrooms; and a magnificent setting with rich colours and unique drawings created by Italian artists. The show includes the best international entertainments, exceptional acts, and the eagerly-awaited return of the giant Aquarium. Enjoy original music played by 80 musicians and 60chorus singers!
Show « Féerie » at 11.00pm
1/2 bottle of Champagne per person
Formal dress required.